The Crossroads Summit brings together professionals from all industries for a full day of inspiration, learning & building relationships.
Sioux Falls Convention Center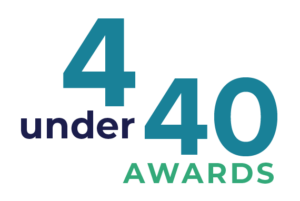 Young professionals are making their mark in all areas of our community. Help us recognize those who demonstrate a commitment to their industry and community by nominating them for a 4 under 40 award.
Four young professionals will be honored and all nominees will be recognized at the 2023 Crossroads Summit on August 17. Nominations are due by June 23 at 5 p.m.
Review eligibility requirements and nominate a young professional by clicking here.
Thank you to our sponsors!
7:30 – 8:30 a.m. Registration + Networking + Engagement Space Activities
8:30 – 9:45 a.m. Opening Session Keynote Speaker
10 – 10:45 a.m. Breakout Session 1
10:45 – 11 a.m. Morning Pick-Me-Up + Engagement Space Activities
11 – 11:45 a.m. Breakout Session 2
Noon – 1:15 p.m. Lunch + 4 Under 40 Awards
1:30 – 2:15 p.m. Breakout Session 3
2:15 – 2:30 p.m. Afternoon Pick-Me-Up + Engagement Space Activities
2:45 – 4 p.m. Closing Session Keynote Speaker
4:15 – 5:30 p.m. Post Party